Learn how  this building science firm constructed a successful work-from-home strategy using Microsoft 365 Teams.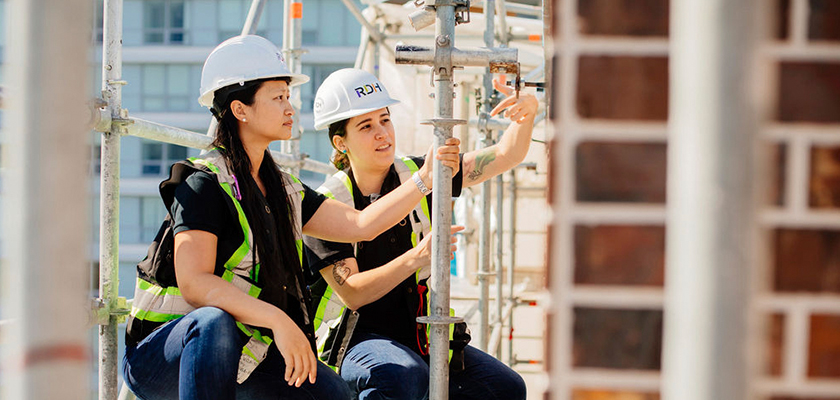 RDH Building Science Inc. (RDH) is an engineering consulting firm with the simple mission of making buildings better. Starting from a single office in Vancouver in 1997, the firm has grown to nine locations across North America with an international roster of clients.
RDH works on a wide variety of building types, both new and old. The firm's diverse client base includes building owners, architects, contractors, product manufacturers, attorneys, government bodies and more. The diversity of RDH's own team, which goes well beyond engineers to include scientists, construction industry professionals, and architects, helps ensure that every project they work on is the best it can be.
Challenge
When the coronavirus pandemic hit, RDH was already embarking on a digital transformation. "I was brought into RDH to transform how IT supports the business" says Gladys Vogstad, Business Applications and Operations Manager at RDH. Part of that evolution involved using cloud applications to enable better communication and productivity. RDH had long used Microsoft 365, and more recently they chose Rogers for Business to be their provider, particularly because of the setup and support services as well as the cost savings Rogers could offer. "With Rogers, there was this big value-add for us, which was the extra Microsoft support that we could get," says Gladys. "We could get access to technical experts, and that was a compelling reason to go with Rogers."
When the economy went into lockdown and RDH quickly transitioned to a work-from-home model, one challenge for employees was accessing their project files, which were stored on local servers in their offices. "There were a lot of support calls with our staff because they couldn't connect," Gladys explains. Furthermore, ensuring their data remained secure was an important concern. "We don't want to be a victim of cybercrime," says Gladys. "We always want to be sure that it's our employees accessing our data, our files, our intellectual property."
It was also essential to ensure employees could collaborate while working remotely. With colleagues located in cities across North America, it was not uncommon for RDH technical experts to work on projects out of other offices. Gladys needed to ensure employees had a solution that would help bridge physical distances as business travel became impossible.
As Gladys explains, communication with clients was another key concern: "We work with different clients and projects from around the world," she says. "When COVID hit, we had meetings planned and we needed to continue with these meetings in a virtual space."
Solution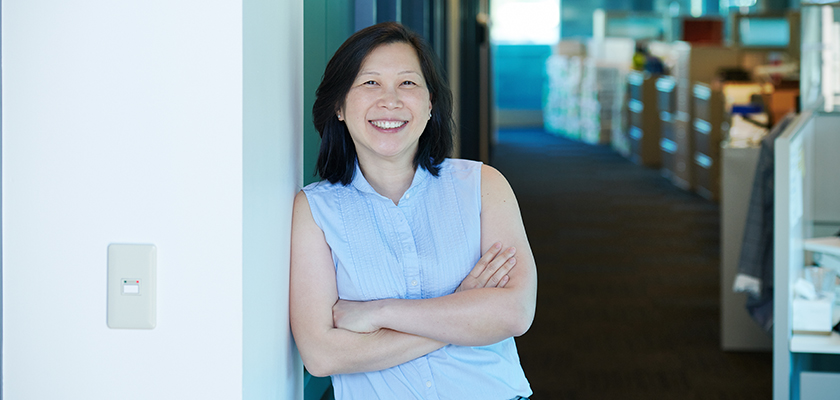 When the lockdown went into effect, Gladys was already running a Microsoft Teams pilot project and was planning for the eventual migration of all RDH employees. The lockdown simply accelerated the process. By centralizing the firm's communications needs in one app, including file sharing, virtual meetings, chats and more, Teams has helped RDH employees overcome key challenges associated with working from home.
It's now easier for employees to access their work files remotely. "We moved some large projects and multi-office projects to Teams," says Gladys. "That addressed our access issues because our teams can access the project files wherever they are, and it took a load off the VPN for the rest of the organization who were still retrieving their files that way." Teams also addresses RDH's security concerns: "We're using Microsoft's multi-factor authentication to verify the user, and you can't access RDH information unless you are an RDH employee. This has given the business peace of mind that our data is safe."
Teams also allows RDH employees to work together easily, regardless of their location. And because members of the same project can share and collaborate on documents and chat in real time, it adds a layer of document version control. Furthermore, despite business travel having ground to a halt, RDH can maintain close communication with clients and partners. "With video conferencing through Teams, we have remained connected with our clients and partners remotely, especially during the lockdown period," says Gladys.
Throughout the adoption process, the service and support from the Rogers for Business team has been imperative. "Rogers is helping me understand all the features we have within the Teams environment," says Gladys. "I lean a lot on our Rogers Solution Specialist to help guide us on this journey."
Results
The Teams pilot has been successful, allowing RDH to prepare for a future that is going to look quite different from what it was pre-pandemic. "Coming out of lockdown, there will be a reduction in travel, whether it's between offices or international," Gladys explains. "RDH is committed to sustainability and this change is helping us reduce our carbon footprint and greenhouse gas emissions even more."
Gladys also says that, for the foreseeable future, RDH may have less than 50% of their workforce at the office, which translates to a lot more virtual meetings and moving farther away from local servers to the cloud for active projects.
For RDH, adopting Microsoft 365 was the first and possibly the easiest step in a digital transformation that could take years. They're now working with Rogers for Business on additional components of a strategy that includes security, disaster recovery and mobility. "There is so much more work ahead for RDH," says Gladys, "and it's very important to work with a technology partner that I trust to help [create a] roadmap [for] our journey. Rogers has been an incredible partner guiding us along our transformation."