How technology can bridge the distance gap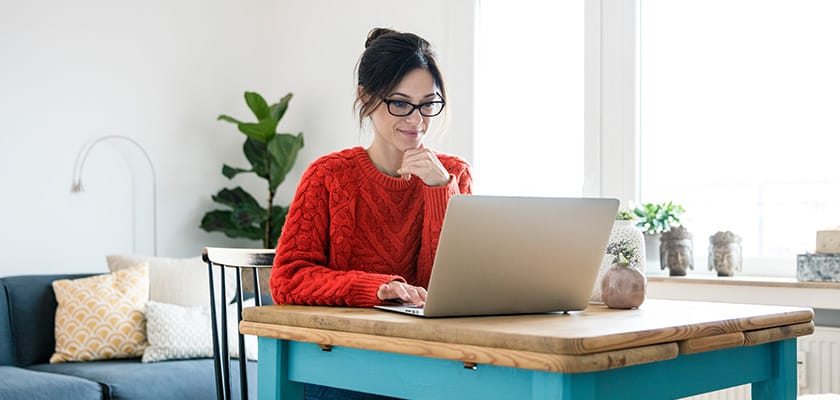 As a modern small business owner, you've done your due diligence and have invested in the right technology to create a connected workspace and enable your employees, customers and partners to better communicate and collaborate. Now that you're up to speed—literally—with services like Rogers Fibre Internet for Business, Data Centre and Cloud Services, the rest should take care of itself, right?
Not quite.
Today's small businesses are more complex than ever. Technology has enabled employees to work remotely, which is often beneficial for both the employee and the business. Ensuring that you have the right solution for every situation can make a big difference in keeping your remote employees in the loop and moving your business forward. Here are five ways to keep your remote employees engaged:
Make your shared files accessible on the go. A recent study by IWG found that 50 per cent of Canadian employees work at least 2.5 days a week outside of the office. With an increasing unpredictability of who is in the office when, it's more important than ever to ensure that all staff have access to what they need when they need it. Cloud-based apps like Google G-Suite and Microsoft 365 can streamline day-to-day operations by getting everyone on the same page no matter where their work takes them. Whether they're collaborating on the next pitch or just touching base, your employees are more productive when they have what they need without waiting until they get back to the office.
Host seamless meetings with a secure and fast connection by choosing the right internet package for your business.  If you don't have the right internet connection, virtual meetings can experience fading audio or lagging video. Your Rogers Fibre internet connection can make sure that great ideas don't get missed, allowing for more effective and focused meetings.
Use your tools. You've invested in technology, make sure that you and your employees are using it well. Encourage employees to keep conversations fluid by using a chat system like Google Chat or Microsoft Teams. Used right, they're as effective as popping a head over a cubicle wall.
Location is no limitation. Roam Like HomeTM helps you affordably stay connected from more than 125 destinations around the world. Whether you're traveling to expand your market reach, doing research to enhance your business or something in between, your staff can talk, text and use data to keep working without missing a beat at a cost you can predict. This way they can spend more time being productive and you can worry less about roaming fees.
Stay connected to your customers, vendors and employees. Configure your cloud-based communications system to suit your business so your team is always working together. With Rogers Unison's Hunt Groups and sequential ring features, your customers will always be able to reach someone within your business and your employees can stay connected in their response. Whether you're set up on desktop phones, softphones or any combination, your clients will experience better service and your teams will can stay engaged in growing your business from anywhere.
The same IWG study mentioned found that the benefits of enabling a remote workforce are significant: 88 per cent of employers responding cited business growth, 83 per cent cited profitability and 71 per cent said that it contributed to attracting and retaining talent. Using the right technology for your business will go a long way to making remote work beneficial for your entire business. Leveraging the right technology for your business can improve the ROI you see not only from a financial perspective, but an employee and customer satisfaction as well.