How to evaluate and futureproof your EMM strategy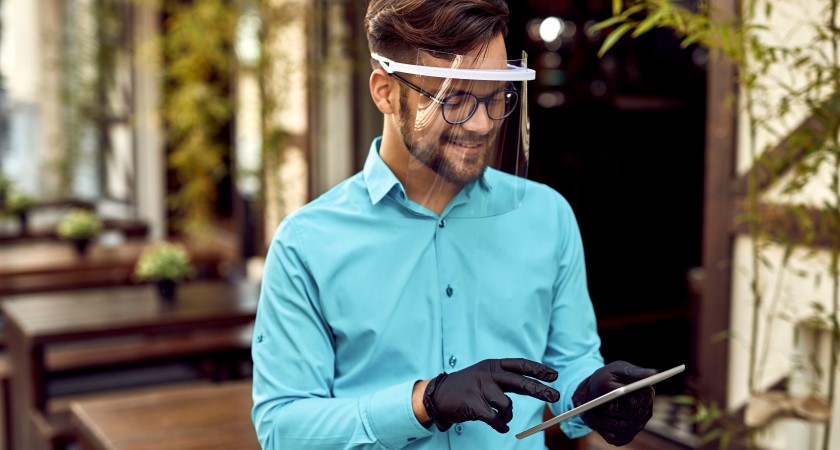 Business runs on mobility. From sales staff to remote employees to executives, your people need the ability to stay connected wherever they are in order to perform efficiently and provide competitive service.
Seamless and secure connectivity is the foundation of an effective enterprise mobility management (EMM) strategy. Maintaining and improving these standards helps ensure your company is set up for future success, but this requires regular evaluations of your EMM approach. Not only do you need to keep an eye on tech trends and your competitors' tactics, you must also understand how your own people leverage mobility to do their jobs.
Looking at your EMM strategy
To get started, try conducting a high-level examination of your EMM strategy. Consider the ways your company benefits from mobility, then look for ways to augment and improve these benefits with new technology and features. True futureproofing may seem impossible, but that doesn't mean you can't prepare for what's to come. Begin by asking yourself these four questions:
1. How does your team use mobility to connect to information and critical resources?
The best place to begin your EMM evaluation is simply to look at how your employees (and potentially your clients) connect to essential resources. Which devices are they likely to use? Where are they connecting from? When and why are they connecting?
You may find, for example, that sales staff have very different mobility needs compared to executives, and that your current strategy is geared for only one of these groups. The intelligence you gather here, even at a high level, will inform your EMM decisions as you move forward. It can help you decide whether you're comfortable managing your EMM strategy on your own, if you'd like to add managed services for EMM to simplify upgrades and recoveries, or if you think a complete end-to-end EMM management solution might be worthwhile.
2. How does your team access the company network and key business apps?
Workers access information in a variety of ways, from local servers and virtual private networks, to cloud-based solutions, to public websites and services. Regardless of how staff access apps and data, your goal should be to make the process as simple and seamless as possible using EMM tools with services like Mobile Application Management (MAM) and Mobile Device Management (MDM).
After all, your field staff should be able to access and input essential information on site just as quickly and easily as the company president looks up data while sitting on a panel at a conference. If either are encountering delays or roadblocks, improvements can be made.
3. Is your EMM solution as secure as it could be?
Keeping your company's vital business data secure is a must. EMM solutions use Mobile Security Management (MSM) to provide effective means for businesses to protect their interests on both company- and employee-owned mobile hardware. For example, you can set up "containers" on phones and tablets that store company data and provide secure access to business apps, keeping sensitive information and assets under your control at all times.
Consider how workers are sharing documents with clients and colleagues. Are they adding authentication protocols through Mobile Identity Management (MIM) and Mobile Content Management (MCM) to ensure that assets and files are being viewed only by those who have access? If not, your EMM strategy may be in need of updates to employee training and best practices.
4. Can you make changes to simplify your mobility management processes and save money?
Beyond improving productivity, customer service and security, you may be able to make some changes to your EMM strategy that help you save money. After examining how your employees use data, you might consider tactics to reduce data usage, such as automatically connecting mobile devices to Wi-Fi whenever possible or blacklisting high data usage sites, such as social media services.
You may also be able to reduce the time IT spends managing hardware via automated device configuration policies. Or perhaps it's finally time to switch to a cloud solution, which can not only reduce management costs but increase efficiency. Your EMM evaluation might not only increase efficiency, it could also end up saving you money.
Taking the next step
You won't know what sort of efficiencies an updated mobility management strategy might yield until you have a better understanding of your current situation. Contact a Rogers business representative for more information about EMM and to get help with an evaluation.