Protect your data while giving employees the freedom to use their own devices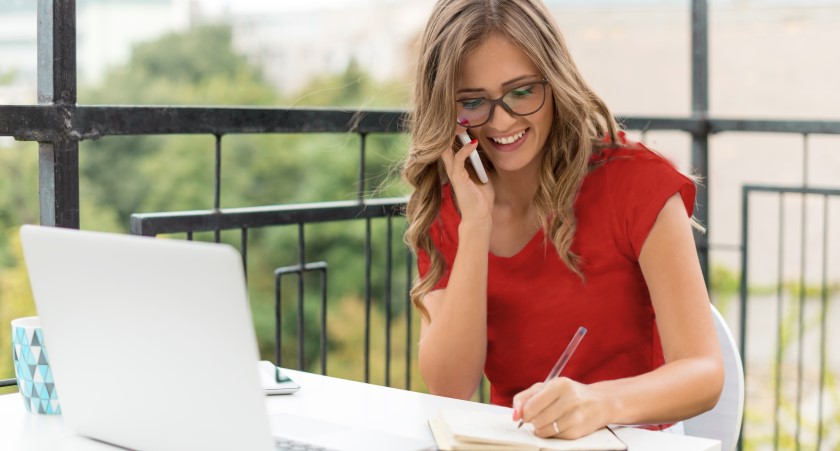 In the past, companies determined how employees worked. Management could dictate that employees needed to stay in the office. Companies also had control over the types of phones and computers that each employee used.
Now, employees are calling the shots.
They expect flexibility in how and where they work—and in the mobile tools they use to get the job done. In fact, the mobile technologies that you support impact your ability to attract and retain top talent. And when employees get that flexibility, it pays off in their productivity.
According to Adobe, mobility makes employees 51 percent more productive. A Frost & Sullivan report also found that employees save 58 minutes per day when they use their personal devices for work.
Three Ways to Improve Employee Mobility
"Mobility boosts employee productivity by 51% while lowering business costs by 31%." Adobe, 2016 Enterprise Mobile Apps Report
Although mobility offers many benefits, it also poses challenges. In particular, you may struggle to protect your mobile data while you empower employees to work from any device.
Enterprise mobility management (EMM) addresses these concerns—making it easy for you to manage and secure your company's mobile devices, applications and content. Here are three ways you can use EMM to boost both your security and employee productivity:
1. Manage all the devices in your company
Many EMM solutions offer mobile device management, which allows you to support both corporate-owned and personal devices.
Corporate devices are easy to manage. You simply log into your EMM portal to provision or de-provision them. For example, you can connect them to a virtual private network (VPN) or a roaming plan via your portal.
With EMM, you can also protect any company data that resides on an employee's personal device. EMM allows you to create a separate storage area, called a container, on an employee's device. All of your company apps, files and other data reside within this secure area.
Since you don't need access to anything beyond the container, employees can keep their personal data private. And if an employee's phone is lost or stolen, remotely wiping the container prevents unauthorized users from accessing your data—without deleting any personal data.
2. Give employees all the apps they need
When someone joins your company, you want them up and running quickly.
EMM makes this possible through mobile application management, as you can push apps directly to an employee's mobile device. The employee doesn't need to manually download software or change their settings. They simply turn on their device and the apps are waiting.
3. Protect your content
When an employee shares content, such as a sales presentation, it can move from a corporate-owned device to someone's personal device.
Content management helps you keep your sensitive files secure—no matter who tries to access them—while still letting your staff access what they need. For example, you can add authentication to your documents so only approved personnel can view them.
You can also let employees view a file but block them if they try to download, save or forward it. If an employee forwards a file, you can lock it so the recipient can't open it.
Content management also gives you insights into what employees do with company data. For example, you can run a report that tells you if an employee attempts to distribute or download locked content.
Many companies use multiple solutions to manage their mobile devices. However, individual tools only address part of the problem and offer little in terms of security. And the costs of these tools can quickly add up.
Instead, choose an EMM solution that comes with mobile device management, application management and content management. That way, you can control all your company's mobile devices from a single platform—while you empower employees to use tools that will make them more productive.