Meet the broadest set of security capabilities, management tools and visibility for people, devices, networks, applications and automation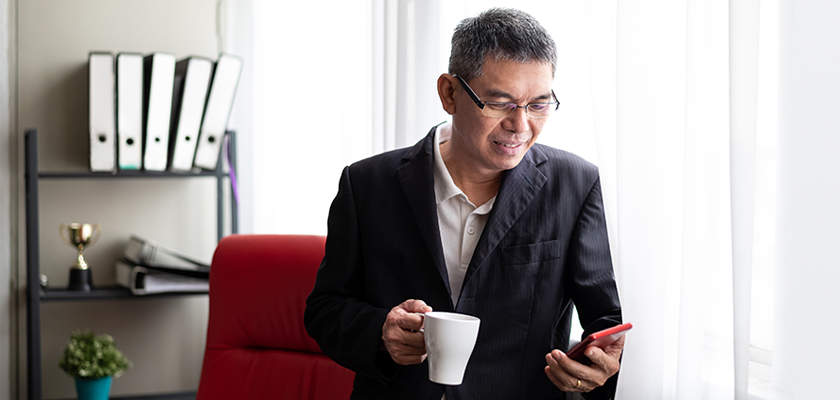 Business­­es are confronting an evolving cybersecurity threat on two fronts. From within organizations, the sudden pivot to nearly 100% remote employees all using their own devices to access business data and applications exponentially increases endpoint vulnerabilities. Outside organizations, cyber threats are becoming ever more sophisticated and pervasive in an attempt to exploit these new endpoints.
The challenge for many IT leaders is to find a solution that can balance the need for access to critical business data and applications employees rely on to do their jobs, while maintaining an ever-evolving level of security. An IDC survey conducted before the pandemic found more than 60% of organizations have trouble balancing employee flexibility (increasing remote work, agility and consumer-like digital experiences) with security requirements.1  As IT decision-makers look to the future and how best to support their company's security and productivity, they're seeking solutions from market leaders they can trust.
Enter – BlackBerry Spark® Suite. Leveraging AI, machine learning and automation, BlackBerry Spark provides leading cyber threat prevention and offers visibility and protection across all endpoints, including personal laptops and smartphones. But one size rarely fits all, especially with a remote workforce using any number of devices, that's why BlackBerry Spark Suites are available with a range of solutions to meet any set of unique endpoint management and security needs.
Unified endpoint management and security on a global scale
BlackBerry Spark Suite combines Unified Endpoint Management (UEM) and Unified Endpoint Security (UES) to provide one view of all endpoints to ensure security and productivity.

UEM: Advanced Device and Application Management
As networks expand with more endpoints than ever before and staff who are working remotely (often from personal devices), 76% of IT decision-makers say having consistent management and security across all endpoints is important.2  
Unified Endpoint Management (UEM) provides a single management console and trusted end-to-end security. Organizations gain the flexibility and security to keep employees connected and protected so they can work from practically any device, anywhere. And, IT managers can respond to evolving needs such as easily assigning apps or app groups to individual user accounts, user groups, or device groups ensuring productivity and security.
UES: Better cybersecurity threat prevention and remediation
Along with responsive management, endpoint security is essential to protect against and remediate cyber threats, while providing visibility across all endpoints. Unified Endpoint Security (UES) is not just a protective layer but a single adaptive security system. Powered by AI-driven threat prevention, detection, continuous authentication and response, BlackBerry Spark matches and exceeds the sophistication of today's attackers to protect your people, devices, networks and apps.
By providing improved cross-platform visibility and cyber threat prevention and remediation, while simplifying administration, BlackBerry Spark Suite UES eliminates the hassle of multiple vendors, the noise of excessive alerts and the uncertainty of securing your organization when major disruptions happen.
Zero Trust security with Zero Touch experience
How can a solution ensure maximum security and still provide a seamless user experience? By treating every access attempt as a threat until verified.

BlackBerry Spark Suite enables a Zero Trust security environment focused on earning trust across any endpoint, including desktop, mobile, server and IoT. It continuously validates this trust at every event or transaction, authenticating users to deliver a Zero Touch experience that improves security with no user interruption.
For example, employees working from home simply download a single application from BlackBerry to gain secure access to email, calendars and corporate applications from a personal computer. Business devices and data stay secure automatically through intelligent security, user behaviour analytics and continuous authentication.
IT managers can provide this functionality without the complexities and high costs of traditional VPNs or Virtual Desktop Infrastructure (VDI), simplifying the BYO model for their organization. This allows users to work remotely from their personal devices while being continuously protected against malicious attacks on individual devices thanks to BlackBerry's AI security running continuously behind the scenes.
Despite the changes businesses are confronting today or how cybersecurity threats will evolve in the future, gaining an intelligent security infrastructure that works with your existing solutions to empower employees and protect your company is a smart business decision. Rogers is the only Canadian carrier with a BlackBerry Emerald Partner designation. That designation means providers can offer customers the most competitive pricing to ensure your teams are set up for success now and in the future.
SOURCES
1 Remote Work in the COVID-19 Era: Are We Ready?, IDC 2020
2 Tractica Research: Enterprise and Industrial Wearable Shipments and Revenue, World Markets: 2015-2021