The smartphone has firmly rooted itself at the center of our daily professional and personal lives. By now, it's common practice for organizations to utilize these devices to empower highly connected, mobile workforces.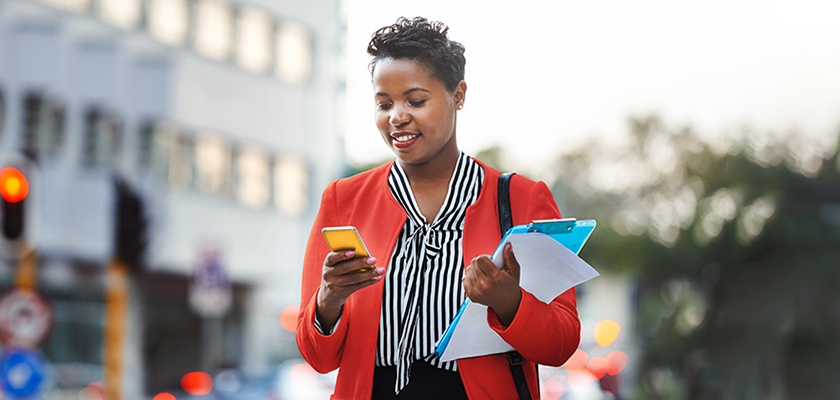 But as the diversity of devices and applications grows, managing it all can become a time consuming and costly manual process for IT departments. Provisioning in particular is a common source of human error that leads to escalations, delayed swaps, increased inventory and additional hardware costs.
Of course, provisioning is much simpler if you permit a very limited subset of devices, but most organizations recognize the benefits of allowing employees to select their ideal device from a broad cross section of popular manufacturers, because it helps drive user adoption, productivity, and security.
So the question for IT departments becomes, how do you keep mobile devices from becoming an expensive headache?
Securely mobilizing your workforce
As the modern workforce becomes more mobile, it is crucial that employees are properly equipped. There are two sides to this coin: first, everyone should have the right tools for their job; and second, IT must ensure that when users access internal networks and applications, and share corporate content and files, they do so securely.
Large organizations increasingly turn to enterprise mobility management (EMM) solutions. An important aspect of EMM is Mobile Device Management (MDM), which provides easy-to-use tools to properly authorize and manage device policies on a team. As we explored in a previous article, MDM offers organizations the ability to manage, monitor, secure and support each team's devices, no matter where they are, even if the device is with a different carrier. With Rogers Enterprise Mobility Management, for example, IT can easily navigate these functions, with dedicated onboarding services, end-to-end management, cloud hosting, and much more.
Provisioning is one of the core processes to pay special attention to, as it is central to maintaining oversight and security. IT needs to manage user access to application accounts—the creation, update, retrieval or deletion of accounts—and the privileges granted through these accounts that enables a user's device to access certain corporate assets.
Of course, when a user leaves the company, no longer needs access, or worse, a device is lost or stolen, it's imperative that devices are easily and reliably de-provisioned as well.
Unifying your devices
Almost every device will feature some sort of software difference that can present a distinct challenge when trying to unify everything under one form of device management system. In fact, each major phone type—Google, Samsung, and Apple—has its own unique enrollment service.
That's why it's important to evaluate every aspect of the device enrollment solution you choose. Expertise across a broad range of devices is key, as well as the ability to keep software up to date across new and emerging devices. By building your EMM solution to function with proper enrollment across multiple devices, you can have confidence they will maintain a high-degree of security, and provide worry-free productivity.
Adopting an EMM solution
As we've noted, you need to consider a number of factors before your business can fully adopt any EMM solution. However, device enrollment is foundational, because it helps establish the ease and flexibility of your mobile device program.
With Rogers Enterprise Mobility Management, businesses easily integrate a host of mobile devices into one secure network. Its Device Enrollment service offers provisioning for Apple, Samsung Knox, and Google Android devices, covering the vast majority of devices currently available on the market.
What's more, installation for all devices is zero touch, so IT staff can deliver to employees ready-to-perform devices fully streamlined with your Mobile Device Management policies. All of the device enrollments can be fully automated, meaning IT employees will not need to physically handle any user devices.